The advantage of artificial decorative grass
Views: 6 Author: Site Editor Publish Time: 2017-07-11 Origin: Site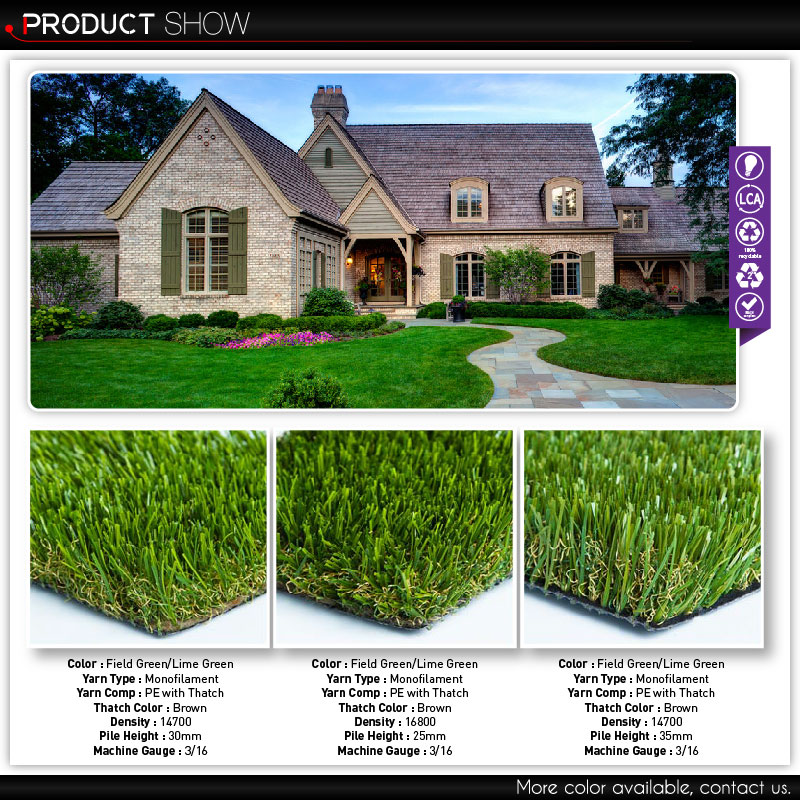 Along with more and more people tend to use artificial decorative grass to instead of natural grass, the advantage of artificial ornamental turf emerges gradually. Then, let us take our artificial decorative grass as an example to show you the advantages of artificial grass.
Our artificial decorative tall grass takes non life plastic chemical fiber product as raw material, simulated natural lawn made by artificial method. The artificial decorative tall grass is an important way to solve the problem that the natural lawn is difficult to grow and is not suitable for planting lawns because of the high intensity and the extremely unfavorable growth conditions. Compared with natural turf, decorative artificial grass mat has very obvious advantages, such as weather, simple maintenance, long life and other advantages, is the natural lawn which cannot be replaced; therefore, artificial outdoor tall grass is very suitable for the landscape.
1. Outdoor and indoor artificial decorate ve grass is durable, its maintenance is convenient, the foundation is not high, especially suitable for large areas of green or more places.
2. The artificial decorative lawn is an all-weather venue, completely free from the influence of rain and snow. It can be used in extreme climate areas such as high cold, high temperature, plateau and so on.
3. Artificial ornamental turf by using the principle of bionics, make people comfortable, and has good permeability, can rapid drainage and no residue.
4. with special wear characteristics.
5. The artificial grass decoration crafts adopt ultraviolet resistant polyethylene, and the shelf life is longer.
Not only for outdoor, our artificial grass decoration crafts can also be used in indoor, no fading, no shedding, long service life of artificial decorative grass definitely can meet all your needs.