There is dog urine and waste on the artificial pet grass?
Views: 4 Author: Site Editor Publish Time: 2017-07-06 Origin: Site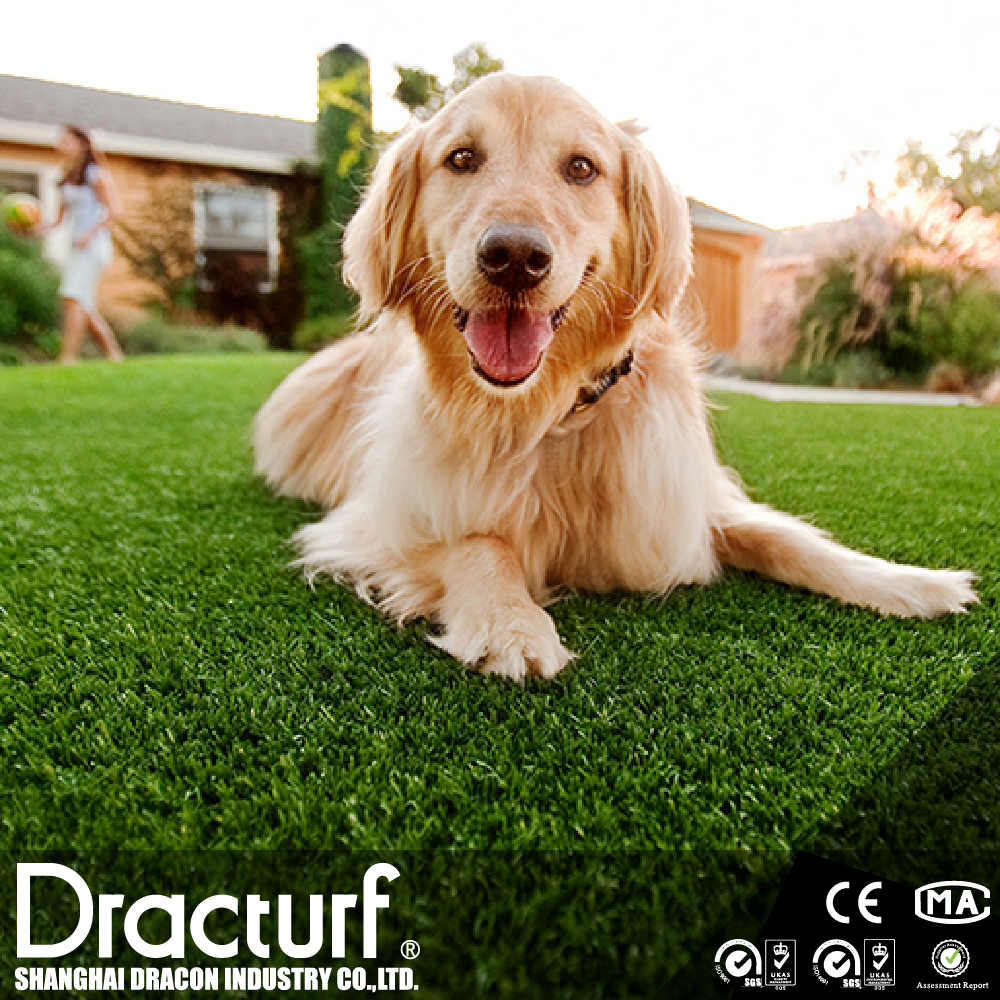 Are you worried that you can't deal with the urine and waste on artificial synthetic pet grass easily? You don't have to worry about this for our artificial synthetic pet grass, this is a special design we have for pets.
Our artificial synthetic pet grass is no different from natural grass land; it can handle urine and waste which on the grass well. In fact, artificial pet grass is ideal for dogs and pet. The urine directly across the artificial synthetic pet grass into the drainage blanket or made of crushed rock base. The drainage system of artificial pet grass is pet friendly which is very important, can keep clean and there is no smell. For solid pet waste, you can use your current process to remove it, but it is much easier than normal artificial grass, no more trouble. We helped install dog turf home depot in many countries, such as the places of entertainment for a dog, and some used to as bathroom. So, there is no doubt that our artificial synthetic pet grass will be perfect for your family.
How do you clean artificial synthetic pet grass?
1. The rain is usually enough, but if you find it necessary, you can spray the artificial grass for pet with hoses.
2. Stains on the dog turf home depot are difficult to remove and can be cleaned with a sponge dipped in vinyl chloride.
3. When summer is hot, water can be sprayed on the artificial grass for pet to cool down so that makes the pet cool and comfortable.
Can our synthetic pet grass get rid of the smell of pets by itself?
That's for sure; we have designed a pet deodorant particle for that removes the odor of pet urine from artificial synthetic pet grass.